Description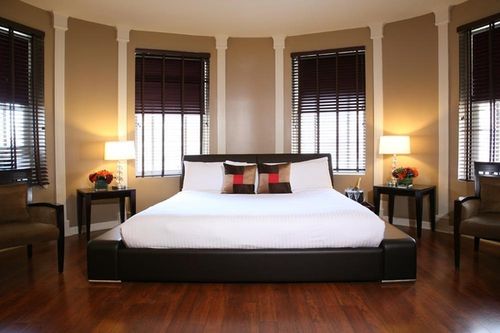 Location.

The Hotel Belleclaire is located in New York City, N.Y.
Two blocks from Central Park
Two blocks from American Museum of Natural History
Hotel Features.
Fitness room
Concierge services
Complimentary wireless Internet access throughout the hotel
Guestrooms.
AM/FM radio alarm clocks with iPod docking stations
Hypoallergenic pillows and comforters
Private or shared bathrooms
Refrigerators
Hotel Belleclaire
250 W 77th St
10024
Directions
From LaGuardia International Airport:
Approximate distance is eight miles.

Take Grand Central Parkway West to I 278 West.
Exit to SR 25A and bear right on Queens Plaza North.
Continue on Queensboro Bridge and exit to 2nd Avenue South.
Continue off the exit on 60th Street.
Turn left on Fifth Avenue.
Turn right on West 59th Street.
Follow it to Columbus Circle.
Take the roundabout and exit Broadway.
Continue on Amsterdam Avenue.
Turn left on West 77th Street.
The hotel is located on the left.
Attractions
Area Attractions: Central Park 3 Blocks
Lincoln Center 9 Blocks
Riverside Park 3 Blocks
The Beacon Theater 1 Block
Hayden Planetarium 5 Blocks
Museum of Natural History 5 Blocks
Nearby Landmarks
The New York Historical Society - 0.66 Miles
Upper West Side - 0.68 Miles
Hayden Planetarium - 0.71 Miles
American Museum of Natural History - 0.72 Miles
Rose Center for Earth and Space - 0.73 Miles

Luxury Hotels
The
Four Seasons
, The Ritz, Marriott, Holiday Inn or any of the
Hilton Hotels in London
you can find all these luxury hotels and others, in total over 15.000, on the luxuryhotelsin.com site. Luxury resorts range from Hawaii beach resorts to the most exlculive Villas in the Caribbean Islands and luxury ski resort in the mountains of Jackson Hole, Wyoming, Aspen, Colorado, or Park City, Utah for the winter season. A list of all luxury hotels and useful luxury travel tips when shopping, dining and wining, sightseeing, staying in one of the most exlusive 5 star hotels in New York City, London, Paris or Madrid.
Budget Hotels in New York
Be it in downtown Manhattan or uptown Harlem, near to the Central Park and financial district skyscrapers or the surrounded by upper the westside residential houses. A list of all budget hotels in New York and useful luxury travel tips for nightlife and shopping.